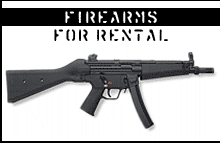 Search For Firearms We Don't Stock at "The Range"
For Transfer of out of state purchases, we charge $37.00 per firearm.
We will accept firearms ONLY from licensed dealers (FFL).
We will need contact info for the dealer that is sending the firearm. Preferably e-mail, but can send by fax.
Want to make sure you're seller is a licensed dealer?
Ask them for their 1st 3 and last 5 numbers of their FFL
Click on link below and enter info
http://www.atfonline.gov/fflezcheck/